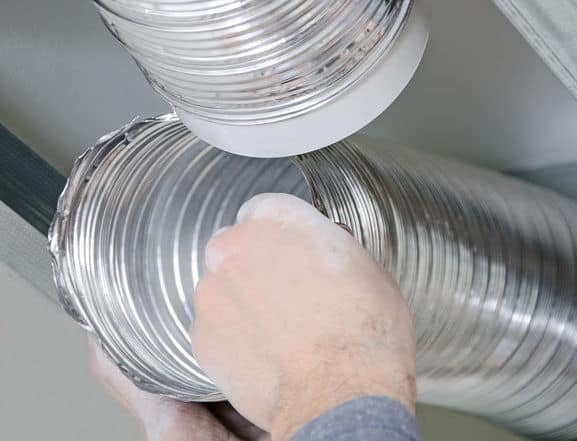 31 Mar

Do I Need an Air Conditioning Cleaning by a Tulsa HVAC Company?
Tulsa AC Cleaning | Riverside Heat & Air | (918) 798-9233
Riverside Heat & Air is a full-service HVAC company, focused on residential and commercial solutions for heating, air cooling and indoor air quality repair and installations. Riverside's viewpoint is to deliver the best possible service to our community. Our company is built upon the shoulders of our trained and certified technicians, who are ready to help you with evaluating your HVAC system, making the needed repairs, setting up regular maintenance plan and even designing a new system for your property.
Tulsa AC Cleaning Services
Tulsa AC Cleaning is one of Riverside's top services. Our professionals will assist you in getting your air conditioning system back to proper functioning order, so you can go back to enjoying your day as usual. From simple upkeep to a full repair job, Riverside has your back. Our technicians are trained to service most brands, but specialize in American Standard equipment installations. Our staff's knowledge and commitment to helping the customer is what makes us one of the top trusted HVAC and Tulsa AC Cleaning companies in Tulsa, Oklahoma.
The best way to ensure that your AC system does not need repairs is keeping up a good maintenance plan. Good maintenance makes sure your equipment runs smoothly, keeping elements from breaking and raising your AC cost. However, if your system does break, we can get it fixed quickly to get you back to your comfortable climate and keeping that utility bill down.
Do I Need Tulsa AC Cleaning?
Many people struggle with knowing if their air conditioning system just needs a simple cleaning, or is failing. So, here are some helpful tips to keep in mind!
Unexplained spikes in your energy bills – If your bills are climbing and there's no good explanation for the hike, such as increased usage or mechanical problems with your unit, you may have clogs or leaks in your ducts that are reducing the system's efficiency.
Dirt and debris around your vents – If you're noticing dirt and debris around your vents, there's a very good chance that your ducts have developed blockages or have a high amount of contaminants circulating through the system.
Unexplained respiratory problems – If you or members of your family are having unexplained allergy, sinus, asthma, or other respiratory problems, excessive dirt and debris circulating through your ducts may be the problem.
Dusty air filters or air return grilles – If your recently installed air filter is covered in dust, chances are that your ducts are clogged and need cleaning.
If you have experienced any of these signs, please call us immediately as these could lead to a very costly repair if not dealt with immediately.
Riverside Heat & Air is a proud service provider for the Tulsa and surrounding area. Our service covers the cities of:
Tulsa
Bixby
Owasso
Skiatook
Sand Springs
Claremore and
Sapulpa
If you are experiencing any issues with your AC or other elements of your HVAC system, please contact our Tulsa AC Cleaning  service team today! We cover both residential and commercial properties. We are available to help today!