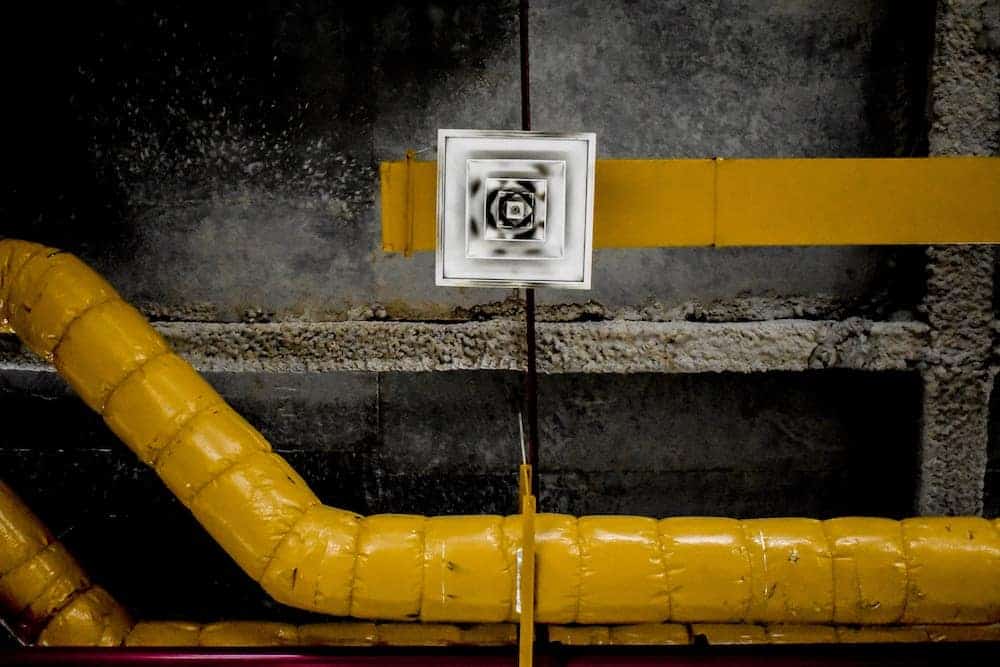 29 Sep

What Does Riverside Heat and Air Offer?
Who is Riverside Heat and Air?
Riverside Heat and Air is an HVAC company operating in Tulsa, Broken Arrow, and the surrounding areas that puts quality work and great customer service over all else. Riverside Heat and Air is Broken Arrow's #1 Heat and Air company and cares about their customers and their HVAC needs.
With each and every visit, the care they put into their work and the knowledge they bring to each job is second to none. Their technicians are trained and certified, making them uniquely qualified to give you premium service at a reasonable price.
They have knowledge and experience with all the latest technology in the HVAC field, keeping them on the cutting-edge
What Riverside Heat and Air Offers
Riverside Heat and Air's team of professionals can service your home's HVAC units in so many ways. Not only your home, but your business, too. Their technicians are fully capable to work on commercial and residential HVAC projects alike. They install, maintain, and repair all sorts of systems as well.
Commercial HVAC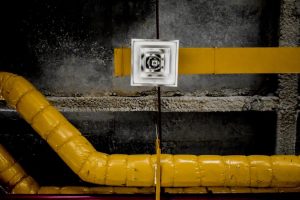 Managing your business is a big deal, whether you own a small startup business or a large business in an equally large building. Your commercial heating and air conditioning system needs are vital to customer and employee satisfaction when in your building.
Riverside Heat and Air are able to take care of your commercial HVAC needs. They are Broken Arrow's Best Heat and Air company for commercial HVAC jobs. From installing new A/C units to repairing heaters, they have all the skills necessary to make sure your business is covered.
Riverside Heat and Air put emphasis on air quality through properly ventilating your building and filtering the air of dust, mold, and carbon monoxide. They recognize that having quality air is key for any commercial office or retail space.
Residential HVAC
No matter what size your house is, your air conditioning and heating systems are vital to controlling the climate of your home. An ineffective heating and air conditioning system not only makes controlling the temperature to your liking difficult, but it could also be hemorrhaging money straight out of the vents.
Riverside Heat and Air have the best equipment and technicians to make sure your home is well kept. Your utility bill and wallet will thank you for having Riverside come and tweak your heat and air conditioning systems.
Their technicians are extremely helpful and will not only fix the things that need fixing but diagnose other issues that they see and educate you on how to avoid these issues in the future.
HVAC Installation, Maintenance, and Repair
Riverside Heat and Air have an extremely capable team of installation experts to replace an old air conditioning unit or heating unit. They also have experienced technicians to maintain existing systems and repair any issues these systems have.
Installation
Whether you are building your dream home or replacing an existing air conditioner or heating unit, Riverside Heat and Air is fully capable to take care of your HVAC installation.
Their team of professionals can help you design or redesign your ventilation and air filtration to make your house feel (and smell) like home. Their team is well versed in the different technologies that may exist in your home and on the cutting-edge technologies that are hiring the market to make sure you have the best heating and air conditioning systems in your home or business.
Maintenance
In an effort to keep your electric and gas bills low, you may need to tweak the heating and air conditioning systems in your home. Riverside Heat and Air are able to reinvent your home's climate systems to save you money as well as perfectly dial in your home's temperature.
Any upkeep you may need on your home's heat and air system is a breeze for the team of technicians from Riverside. When your heat pump is functioning at full capacity, it is moving heat around and using less energy. This is done through regularly scheduled maintenance.
The same goes for your air conditioning units. If it is maintained well, it will work without a hitch with great energy efficiency.
Your heating and air conditioning units need to be checked at least once per year to assure that all systems are properly working. Heater maintenance should be done in summer, while air conditioner maintenance should be scheduled in late winter.
Repair
Riverside Heat and Air have a great team of repair professionals to help you with any unexpected problems or issues with your heater and air conditioning unit. Their repair technicians are well versed in most brands of heaters and air conditioners and can quickly and easily diagnose any problem you may have with your system.
The best way to avoid air conditioning system failure is to keep your system maintenance consistent. Sill, if your system does fail in a catastrophic way, make sure to call a certified technician from Riverside Heat and Air.
If your air conditioning system or heater is not functioning correctly, a repair technician is ready to service your units and solve your HVAC issues.
What is HVAC?
HVAC is an acronym for Heating, Ventilation, and Air Conditioning. HVAC pertains to different systems used for moving air between indoor and outdoor areas, along with heating and cooling this air based on the preference of the user.
They are the systems that keep you warm and cozy in the winter and feeling cool and fresh in the summer. They also are the systems that filter and purify indoor air and maintain humidity levels at optimal comfort levels.
HVAC is a common term used by industry professionals and has become much more widespread in recent years. It has become commonplace among non-professionals as well, making it ubiquitous around the US and around the world.
How does HVAC work?
How does HVAC work? And, how does it apply to your home? Riverside Heat and Air provides full home services in addition to our HVAC solutions and can give you the lowdown on HVAC basics.
The purpose of HVAC systems goes far beyond just heating and cooling your home. It also constitutes the improvement of air quality and overall comfort for anyone inside a building.
First, there is a source of fresh air intake from the outside or from within the home. This process is called ventilation. This exchange of air is necessary to replenish oxygen and to remove carbon dioxide, unpleasant odors, and excessive moisture.
HVAC Certification
An HVAC technician is an all-encompassing term used for anyone working in the HVAC field. The certification in the HVAC field requires only two years of schooling, however, it takes many years of varying service to become a certified professional.
These years are broken up into multiple sections with different job titles and purposes. These include an apprenticeship and years of working as a technician before becoming professionally certified.
The apprenticeship includes three to five years of simultaneous work and study. In this apprenticeship, you have to work at least 2,000 hours on the job and 144 hours of technical education from a certified trade school in your area. These positions are usually paid positions and pay varies by location and experience.
The next step in the process of gaining certification is to work as a fully trained HVAC technician in the field for around two years. This step creates a job-readiness that proves that you deserve the certification of a professional HVAC technician.
The certification for HVAC technicians can come from a few different sources, including North American Technician Excellence (NATE), the Refrigeration Engineers and Technicians Association (RETA), and HVAC Excellence.
The certifications that these companies offer include certified assistant refrigeration operator (CARO) and certified industrial refrigeration operators (CIRO), among others.
Riverside Heat and Air is a great company with a team of highly skilled and qualified technicians to install, maintain, and repair your heating systems and air conditioning units. They work to always please their customers and put the customer's needs above all else.
Their attention to detail lends to their meticulous work on ventilation and air filtration and purification. With a full team of certified technicians at both their Tulsa and Broken Arrow locations, they are always ready to serve you with care and support.
Their technicians are very knowledgable about almost every HVAC system on the market, making them uniquely qualified to diagnose and repair any issue or problem you are having with your HVAC system.
This knowledge is not kept close to the chest in most cases as well. The Riverside team love to educate their customers about the systems in their house or business to properly operate and maintain the units between scheduled maintenance inspections.
They teach good HVAC practices to get the most out of the system you have in your home and help troubleshoot issues you may be having.
In many cases they come for routine maintenance and, while checking the units, will teach new ways to save money on your electric bill and gas bill. Some of these things include adjusting settings on your thermostat and by regularly sweeping out ducts and cleaning filters to maintain proper airflow and climate control.
Call Riverside Heat and Air for all of your HVAC needs today and they will not disappoint you.
Thank you for reading. To learn more about Riverside Heat and Air, click here.